East African Slave Trade Exhibit (EASTE) – Official Opening, June 15, 2016
Zanzibar Anglican Cathedral – Progress Report November 2015
The Anglican Diocese of Zanzibar (ADZ), in partnership with World Monuments Fund Britain (WMF), on October 1st 2013 embarked on a project to preserve Christ Church Cathedral, Zanzibar, create a Heritage Centre commemorating the abolition of slavery and secure the site for future generations. ADZ is pleased to inform you that it has been able to raise its required contribution (€86,434) to the project (total sum €929,434) through the support of donors, friends and well-wishers.
ADZ would like to thank all friends, donors and well-wishers for helping ensure this balance was raised in good time. They are grateful for your prayers and for standing with them at this critical moment. Conservation work on the exterior walls and roof is finished and a new roof has been installed.
The work inside the church which includes, conservation of building fabric, (repairing eroded walls, grouting of cracks, preparation and painting of walls), complete electrical re-wiring, installing new lights, and a wireless sound system. Nearly all of this was accomplished in October, leaving only some decorative work on the new lights in the congregation section, and the wireless sound system which are currently in progress. Otherwise the Cathedral now looks great and has re-opened for Sunday services as well as to the public.
The works in the Heritage Centre and its Education Room are continuing vigorously. Our plan is to complete the conservation of the building fabric work by mid December to allow the panels' installation work to start. By God's Grace we are planning to have the official opening of the Heritage Centre in the first week of February, 2016.
URGENT REQUIREMENT
As can be seen against the clean white building, restoration of the dark spire remains to be done. There is a very short window of opportunity in early 2016 to carry out this vital work, as the WMF Master of Works is scheduled to be on the island during that time. The cost of the works is estimated at 30,000 €uros (approximately US$28,000) towards which some 20,000 €uros has been raised. We therefore need to raise another 10,000 €uros. Please help us to achieve this target by the end of 2015 to enable this work to be completed.
Apart from the spire, these further restoration works also require to be funded:
The clock, the vandalised stained glass windows and altar (estimated at €58,000)
The historic Willis organ (quoted at £180,000)
Heritage Centre (work in progress)
The Heritage Centre will retell the story of the East African slave trade and its modern equivalent of Human Trafficking. The focus of the Heritage and Education Centre, apart from the local population and tourists, will be to make it accessible to school children in both English and Swahili languages, promoting interfaith and inter-communal dialogue and understanding.
Modern Day Slavery Awareness:
A central feature of the Project is establishing an Anti-Human Trafficking Centre. There are now more slaves on the planet than at any previous time in history. The sale of women is the world's second largest industry. And, sadly, Zanzibar has once again become a trafficking depot for slaves, especially children. Plans are to raise public awareness of these issues both in East Africa and across the globe, while giving visitors concrete action steps to join in combating this crisis.
WE SHALL BE MOST GRATEFUL FOR ANY DONATIONS TO HELP US COMPLETE THESE WORKS – THE SPIRE BEING THE PRIORITY.
You can donate using the following means:
1. Visit our gofundme page:
gofundme page: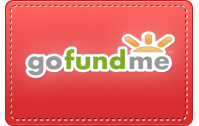 2. In the UK:
Cheques payable to:
CED Treasurer
37 Kidmore End Road, Emmer Green,
Reading, RG4 8SN.
Please make it clear that the money is for Zanzibar Christ Church Cathedral Restoration Project.
You can also contact us treasurer@ced.org.uk for more information.
3. Pay pal account in UK:
Save
Save